Tour highlights: Tour of Hisarya,  visit the temple in Starosel,  taste typical Bulgarian wine;
Description: Starosel is mainly known for its abundance of ancient Neolithic and Thracian remains, some dating from 5th-6th millennium BC. In antiquity, it was an important and wealthy Thracian city in the 5th century BC, as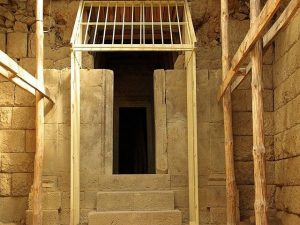 evidenced by the excavations, made in the 20th century. The largest underground temple in the Balkans, along with a mausoleum, were found under the Chetinyova Mogila. The temple, as well as the nearby Thracian king's residence under Mount Kozi Gramadi, were likely built during the reign of Amatokos II (359-351 BC).
Hisarya is a popular SPA destination with its 22 hot water springs actively used since ancient times. Thus, this area has always attracted settlers due to the abundance of water. The first settlers were Thracians. Later, the Romans arrived to these lands and transformed the town. Ruins from the Roman period are still well-preserved in the modern city of Hisarya. You will have the opportunity to walk around the town and visit the fortified Roman wall, the Roman baths, the central parks, the early Christian basilicas, the Roman tomb and many more interesting things.
Itinerary: This tour starts from your hotel. After approximately 2 hour transfer we will reach Starosel, where we will sped an hour. Next, after a 15 minute transfer, it is time for the wine tasting. Afterward we will head toward Hisarya (30 minute transfer) for a 2 hour tour. Return to Sofia – the tour ends at your hotel.
Starting time: 09:00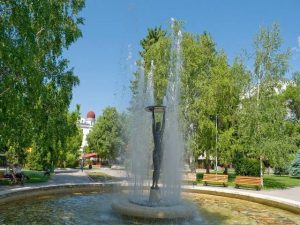 Finishing time: 17:00
Duration: 8 hours
Price includes: Transport with comfortable vehicle, Licensed guide, Entrance fee for Starosel and wine tasting.
Price does not include: Food and beverages (unless specified); gratuities
Price for 1 person: 120.00 euro
Price for 2 persons: 65.00 euro