Tour highlights: Boyana Church, Poganovo Monastery, Serbia, light lunch;
Description: We will start our tour with a visit of Boyana Church – UNESCO site, located on the outskirts of Sofia. It was added to the World Cultural Heritage List in 1979. The building consists of three parts, which are example of the Byzantine architecture – Greek cross ground-plan with dome, richly decorated facades with ceramic elements. In the interior of the church there are several layers of wall paintings from different historical periods-11th, 13th, 15-17th and 19th. The church owes its world fame mainly to its frescoes from 1259, which reflect the unique achievements of the Bulgarian medieval culture. According to the experts the style of the paintings from this period is much resembling the Renaissance style though much earlier than it begun.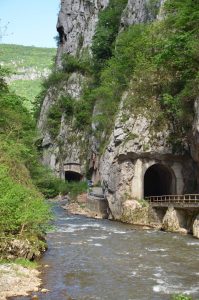 Afterword we will head toward Poganovo Monastery in Serbia. The Monastery of Poganovo with its Church dedicated to Saint John the Theologian was built in the last decade of the 14th century, most possibly by the mighty Serbian nobleman, Master Konstantin Dejanović Dragaš, the nephew of King Dusan and one of the last Serbian rulers before the fall of the Serbian Medieval State to the Ottoman Empire rule. The fresco paintings of Poganovo Monastery were completed in 1499 by masters from North Greece and rank among the real Balkans masterpieces of that time. Poganovo Monastery largely owes its tranquility and outstanding spiritual atmosphere to the breathtaking surrounding landscape.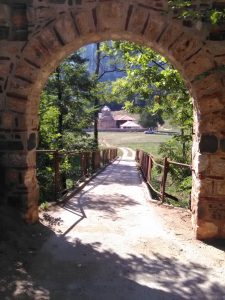 This one day tour gives the unique opportunity to visit one of the supreme Bulgarian sites, along with one of the highlights in Serbia!
Itinerary: The tour starts from your hotel. The first stop will be Boyana Church, which is situated in Sofia. Afterword we head toward Poganovo Monastery in Serbia.  After approximately two and a half hours transfer we reach our destination. We will enjoy the Holy Cloister and have a traditional Serbian lunch in the nearby restaurant. After lunch it is time for transfer back to Sofia. The tour ends at your hotel.
Starting time: 08:30
Finishing time: 18:00
Duration: approx. 10 hours
Price includes: Transfer with comfortable vehicle, English speaking licensed guide, entrance fee for Boyana Church, light lunch.
Price does not include: Gratuities to the guide and the driver (optional)
Price for 1 person: 110.00 euro
Price for 2 persons: 69.00 euro (per person)